重要日期

截稿日期

2018年1月20日

延期至2018年4月20日

录用通知

投稿后20-40天

论文出版

收到最终稿后15-20天

会议日期

2018年5月29-31日
联系我们

座机: 0086-18101720867

手机:021-51098086

QQ:2934920393

微信:18101720867
huiyi123公众号
huiyi123微信客服
PSYBEHAV2018演讲嘉宾信息如下: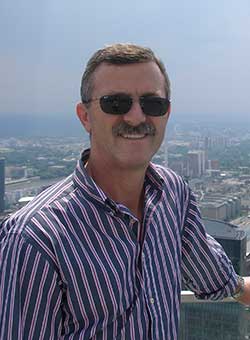 Dr. Vito Zepinic
PsychClinic P/L, UK
Biography: Dr. Vito Zepinic is a clinician having over thirty years of the clinical experience in treating patients with mental health problems. He is a member of the Royal Society of Medicine (UK), European Society for Traumatic Stress Studies, and the UK Psychological Trauma Society. He is the founder of the Dynamic Therapy model for treating complex PTSD and other disorders. He was Clinical Associate at the Sydney University and Macquarie University, and Senior Lecturer in Psychiatry at Queen Mary University of London. He is the author of five professional books, over 50 articles, and served on the editorial boards on numerous scientific journals.
Topic: Healing Traumatic Memories in Complex PTSD
Abstract: Healing traumatic memories is fundamental for the entire treatment of complex PTSD. We emphasized that traumatic memories in complex PTSD are made up of schemas of information imprinted during traumatic experience, deeply unconscious and out of the patient's control.
While working on traumatic memories, the clinician is faced with the patient's visual images – very vivid and reported as if the event(s) is occurring again with olfactory and auditory intrusions, intense emotions, sensations, and maladaptive physical actions and behaviour. Vehement emotions – the intense arousal evoked in trauma experience – prevent patient's adaptive information processing and impair efforts to formulate the traumatic event(s) into explicit narrative.
Complex PTSD patients whose traumatic memories are imprinted deeply into the unconscious system should, in different ways, 're-create traumas' during their treatment. In order to avoid re-traumatization, the Imagery Exposure and Cognitive Reconstruction techniques, developed in the Dynamic Therapy model, is the first choice in healing traumatic memories in complex PTSD patients. Use of these techniques is in the middle-phase of treatment and they are based on two major components: guided synthesis and guided realization of the traumatic memories.